"Shelora is the most remarkable catalyst I've ever met. She gets to the heart of the matter and helps to reveal your actual impediments and your true purpose. Then she helps you translate those into life-changing benefits. I consider her my angel."
David Buckland, M.A.
Spiritual Teacher, Writer
www.in2deep.com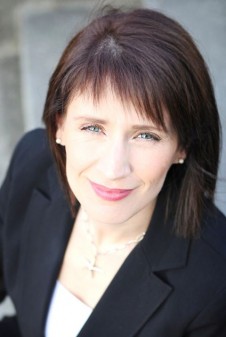 "You may be wondering what Shelora Fitzgerald can do for you. Let me tell you my experience of how this woman and our work together changed, and continues to change, my life.
I met Shelora many years ago at a conference. We talked for barely five minutes, yet that encounter left a lasting impression. When I hit a very dark and dire time a little while ago, Shelora's name came back to mind, again, and again, until, finally, I contacted her and we made an appointment. I pushed through my skepticism and resignation, hopped into my vehicle, and drove four hours in order to attend our first consultation in person.
I had worked with many experienced therapists previously, who had used every conceivable technique (some traditional, some rather unique) in order to help me deal with the ramifications of several childhood traumas, mostly without success.
Yet, none of these experiences had prepared me for what becomes available in the gentle and powerful presence of Shelora Fitzgerald. With laser focus, she effortlessly cut through my defenses, most of which I was unaware of, and took me to the place where all healing and 'wholing' begins: the originating events.
No one ever before had the necessary clarity, courage, skill or commitment to do this with me and for me.
Since that first meeting, I have met with Shelora many times. The way I am now able to show up in life is a testimony to her brilliance. I am not the same person. What used to trigger me and put me on 'autopilot tailspin' is either completely gone, or significantly reduced. I now frequently find myself realizing that I am happy, for no reason at all. My husband and children notice that transformation and greatly appreciate it.
Most importantly and most miraculously, however, there was one area of my life where I had no freedom, no joy, no natural self-expression. It was as though I were completely dead. In just two sessions, Shelora facilitated a complete breakthrough for me, and restored my natural enthusiasm and passion for life completely.
In fact, I now have access to whole new realm that I could not even imagine before. It is a miracle, and I am forever grateful. With Shelora, you are literally in the best hands. Give yourself the gift of her brilliance and compassion. You won't regret it."
Franzi Ng, Ph. D.
Psychologist and Passionate Educator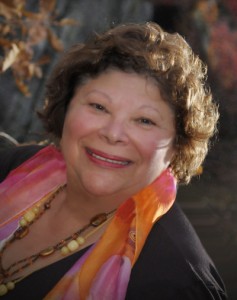 "I have worked with Shelora as a facilitator in my trainings for more than 20 years. I am still amazed by the amount of energy and skill Shelora puts out to each participant going through their process.
Shelora is relentless. She never gives up on the process of clearing a person from their negative beliefs and pain of their past. She is a true asset as your personal breakthrough coach. If you have Shelora in your bag, you don't need anything else.
Sandy Levey-Lunden
Workshop Leader, Speaker, Counselor, Teacher
 www.onpurpose.com

"Since meeting with Shelora, I have a experienced a deep knowing on a soul level of what my life's purpose is, and I feel like I am now living it every day with a big smile on my face!
Before meeting Shelora, I had so many questions about my past, present and future. I now have answers which have brought me much clarity, peace and joy!
Shelora  is an amazing intuitive, healer and teacher. I feel empowered now to move forward in life and will be forever grateful for all that she has shared with me!
Melissa Bradley
Public Relations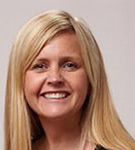 "Words can't say how much I appreciate you. You are a warm, magical, loving human who I feel lucky to have in my life. Thank you for helping me uncover and let go of all the old pain that I have been carrying around for so long. I feel like I'm going through a miracle, and that each day I am stronger and closer to what I really am and better able to share all the love inside of me. You're wonderful. I really want you to know that."
Tina Pehme
Film Producer, Sepia Films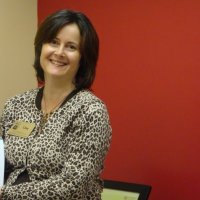 Working with Shelora over the past eight months, I have been delighted, intrigued and inspired by her creativity and insight. Shelora works full out, all the time, with a gestalt of her heart, intellect, spirit, and guided wisdom. She has such love, and cares deeply for her clients."
"Shelora's coaching supported me in breaking through the really big issues holding me back from making the best treatment options during my breast cancer diagnosis. She was with me every step of the way and never gave up her belief in me. She never wavered in her willingness to go to where I needed to go for full forgiveness and healing to take place."
"After our "Journey" and EFT session, I was left with a huge sense of peace and a connection to my Source that I had not felt before. I was able to calm myself in the face of difficult treatment decisions that had previously paralyzed me with fear and anxiety, and my White Blood Cell Count went from 2.9 to 5.9 overnight!"
Lisa Underhill
R.N. Master of Nursing


"Shelora, you were put in my path for a reason. I am filled with gratitude for the incredible experience of having a hand reading with you.  You are an amazing woman with a beautiful spirit and a unique abundance of talents, intuition, non-judgment and 'spunk' that just add to your exceptional ability as a Hand Analyst. I not only came away with more clarity and confidence on my purpose in life, but also a deep sense of peace about my personal challenges (Life Lessons) and how they have been holding me back.  Most importantly, I now feel I will use my life lessons as an ally to move forward with purpose. You are a blessing!"
Lissa Ward
Certified Career Development Practitioner & Life Coach

"You are the "Divine Sparkplug"  to ignite the hearts and minds of a generation. Please stay steady in this great dream of yours, and dance it into splendid manifestation on the stage of a hungry world."
Jeffrey Armstrong
Spiritual Teacher, Author "Avatar"







"The work is good. I have never seen anyone give more love and energy to another human being than Shelora."
          Richard Daffner – Business Owner
"Shelora is, without doubt, the best Hand Reader and Soul Psychologist in Canada!"
          Rhasaan Mehaitdli, Hair Stylist