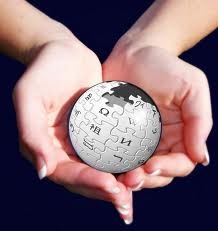 Congratulations!
You have decided to take your life into your own hands, and investigate the purpose it is your destiny to fulfill. You are ready to take yourself on and set yourself free from the nagging doubts and fears that have held you back from knowing your Soul's Agenda in this lifetime. You are even willing to face and tackle with the challenges that have held you back, that are inherent in the Life Lesson you signed up for.
Before we begin, I will need you to make original ink handprints and fingerprints. To do this I will send a Handprint Kit to the address you provide. The kit contains the materials you will need and detailed instructions on to take good quality hand and fingerprints. The kit is sent by snail mail, so depending on where you are in the world, it could take up to 10 days to reach you.
Once you've done your prints, you can make copies for yourself and mail the originals back to me at the address provided in the kit. As soon as I receive them and have done my initial analysis, we will book a time for your session which can be done either on a Zoom call or by Skype, whichever you prefer. I prefer Zoom, because I can display your handprints on the whiteboard and mark them up as we go. Also, if we use Zoom, I can record your session for you, because you certainly won't be able to remember all the information you will receive.
A full, in depth, Hand Analysis Session lasts a good two and a half to three hours, sometimes longer, and costs $220 USD. In that time, I will explain the various elements of the Treasure Map inscribed in your hands and fingertips: your Life Purpose, Life Lesson, your Relationship Type and Mental Style, your approach to Career, Money, Creativity and Spirituality. I will also identify the unique gifts and talents you have been given to help you fulfill your Life Purpose.
You can ask any questions you may have and, if you are interested in going deeper, we can explore how I can support you in grappling with your particular Life Lesson and resolving any issues standing between you and living the soul-satisfying, "right" life you were specifically designed for.
After our session, I will send you copies of your handprints, marked up with all the various factors we have discussed, and a link to the recording of our Zoom Session.
(Because of the nature of out of town readings, both the Handprint Kit and the Reading are required to be paid in advance.)