Shelora operates in all of the different realms we mortals operate in, namely, secular, psychological and spiritual.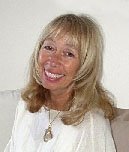 She works one on one with clients as a Hand Analyst and Life Purpose Coach, doing whatever it takes to support them to transform their lives. Her goal is not to create long term clients who are dependent on her, but to help each client to discover their own unique life's purpose, and give them what they need to build lives that are more free, happy, productive and fulfilled.
Shelora has studied many personal empowerment and healing models and has credible experience in everything from Dream Work, Gestalt Therapy, Voice Dialogue, Guided Visualisation and Psychodrama, to Career and Relationship Counselling. 
Shelora's real gift is that she is able to weave these many different healing modalities together to arrive at a powerful, effective, and unique combination specifically tailored to each of her clients' needs. 
A Lifelong Quest for Knowledge
Shelora is unrelenting in her search for new approaches to empowering her clients to live the most fulfilling lives possible, the lives they were designed for.  In her quest for expanding her own knowledge, she recently discovered the art of Hand Analysis. Her own experience of a Hand Analysis reading was so enlightening that she undertook a Year Long Certification Program with Master Teacher Richard Unger, the Founder of the International Institute for Hand Analysis (IIHA) and author of the book "Lifeprints: Deciphering Your Life Purpose From Your Fingerprints." 
After nearly two years of study and reading close to five hundred hands, Shelora is now a Certified Hand Analyst, and is continuing Advanced training with Richard Unger in order to finally become a Master Hand Analyst so she can share this seemingly magical art to many. 
Beyond Borders
Shelora has traveled throughout North America and parts of Europe and Northern Africa. She is competent in the strengths, issues, and constructs of the North American, Asian, European cultural, psychological, and spiritual minds.
The daughter of an award-winning filmmaker, Shelora began her career in front of an audience at age three. At age sixteen she was selected from across Canada to attend the National Theatre School of Canada. Since then she has acted, directed, and produced theatre, film, and television.
Now, in the third act of her life, she is launching yet another career as an inspirational speaker, intent on enlightening the mind and educating the heart of humanity.
An Inspiration to Many
Shelora's personal story of healing from tragedy and abuse through the power of forgiveness is currently being put into her novel, "White Butterflies: A Story of Forgiveness, Magic and Miracles."
Shelora has survived many painful challenges that are almost beyond belief. Nevertheless, by overcoming the tragedies, and forgiving those who harmed her, she has become an inspiration to many through her uplifting message of hope and possibility.
Having an extremely creative and inquisitive mind, Shelora you will never catch Shelora standing still, except when she is in the spotlight, telling her amazing stories. She maintains a vibrant life, always learning and adding to her tool kit, all in the name of making this world a better place by helping each individual client and seminar attendee or audience member to expand his or her health, happiness, joy and live a life on purpose.
Rarely will you find someone so qualified and so sincere in helping you be all that you can be.
With Gratitude,
Allan Hunkin, 
Speaker, Writer, Broadcaster